Le Jardin Secret famous garden in the medina
Spending time at the famous medina and souk is the desire for everyone who visits Marrakech. Le Jardin Secret is the right destination to pay a visit to for anyone who wants to make this dream a reality. Le Jardin Secret has memorable things to offer to all tourists. Also, good news for all travelers is that now the public can access this spectacular historical complex with less hassle.
Botanical Garden
Another essential thing to note about Le Jardin Secret is that it is more of the garden. Thus don't prepare yourself to see a wide range of artifacts on display. But be ready to see plenty of things at this historical complex. The vast botanical gardens are other reasons why you will want to visit this place.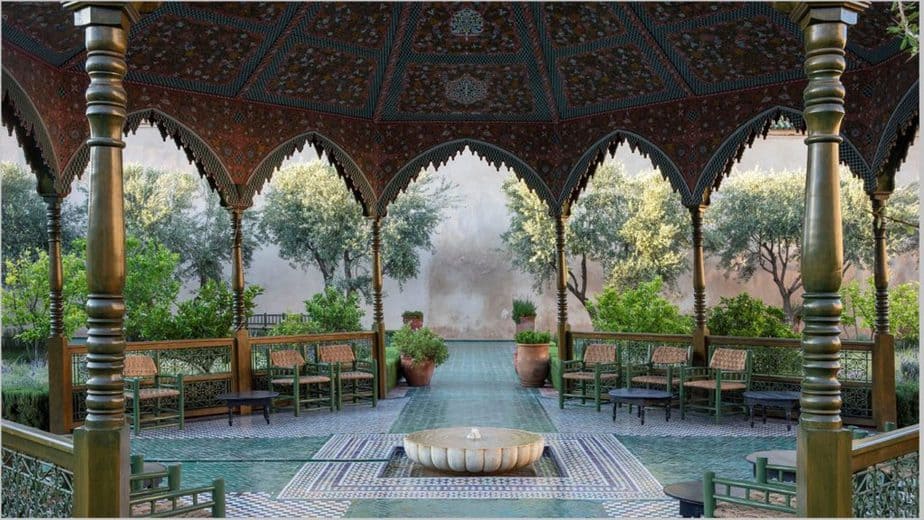 the garden history
For the history part of this garden, it dates to the middle of the sixteenth century when Saadian Sultan Moulay was the ruler. When Saadian Sultan Moulay was on power, he built an opulent and large palace on the same ground that hosts Le Jardin Secret.
After the end of the Saadian Dynasty rule, everything in this ground, together with all other things that stood on this ground got demolished. It is until the nineteenth century when al-Hali Abd-Allah, from the High Atlas Mountains, acquired this land and ordered the construction of a new palace. The new castle featured the same layout as that one of the original Saadian complexes.
When Sultan Muhammad IV (he was a ruler by then) realized about the construction of this palace, he plotted to have al-Hali Abdi-Allah killed. They made this possible by using some poisoned tea. After al-Hali Abdi's death, the ruler assigned the castle to qadi Moulay Mustapha.
However, the rules were again changed, and the palace became the private property belonging to Muhammad Loukrissi. Muhammad moved to this palace in the year 1912 after Sultan got exiled. He lived in this palace until his death, which happened in the year 1934.
The palace became history after the death of Muhammed. It is until the year 2008 when the government decided to renovate the mansion and return its former splendid. It took eight years for Le Jardin Secret to gain its original splendor.
Le Jardin Secret Marrakech

The renovation 
The renovation company renovated even the challenging underground water transport system. They did all this so it can become easy to spray the lush gardens with water carried from some 30 km away at the High Atlas Mountains.
Other than the beautiful botanical gardens, Le Jardin Secret also features a place where every visitor can sit down, relax, and enjoy some refreshments and a meal. Other than attracted things housed within Le Jardin Secret, include a bookshop and shop. 6-year-old children and those below this age don't pay anything to enter Le Jardin Secret. However, adults need to pay an entrance of 50Dh.
---
You may love this too:
Yves Saint Laurent Museum Marrakech
Maison de la Photographie Marrakech
Social Share